About YASHIROCK MUSIC
I will compose music and sound effects for all kinds of contents and genres.

・Company Advertisement Movies
・Movies
・Websites
・Apps

Please check out our Music and Video.
Profile
Naoki Yashiro a.k.a. Halibut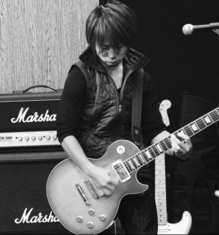 Playing guitar for 18 years. composing music for over 10 years.
I have played music in America, Canada,
I can also capable of playing Bass guitar, Didgeridoo, Jambe drum.